News regarding book-to-film adaptations had dried up most of the winter as the industry waged its annual Oscar campaigns. But then, the news started flying this week with three big news items.
• Lynsey Addario's memoir
It's What I Do
, about her experience photographing conflicts around the world, debuted last month to rave reviews. After an auction that had Hollywood power players from George Clooney to Reese Witherspoon involved, the
film rights to the book were sold
to Warner Bros. with the legendary Steven Spielberg to direct and A-list actress Jennifer Lawrence set to star. To boot, producer Andrew Lazar just came off Oscar nominee
American Sniper
. Obviously, this does not indicate a release date and it still needs a script, but if this movie doesn't scream Oscar-bait, I don't know what does.
Addario's memoir, published by Penguin Press, has been making the rounds in the journalism realm because of her longstanding excellence as a photojournalist. Former and current co-workers of mine have been super-excited for her book. As a journalist myself, some of the best co-workers I've ever had were the female photojournalists at my current newspaper and the one I worked at in college. My college paper had an all-female photo team, one of whom looks up to Addario herself, and they were terrific. I have this book currently in my Vroman's buy queue, since it didn't make sense to listen to a book about photography or read it on a black and white Kindle Paperwhite. The memoir is currently #11 on the New York Times nonfiction bestseller list and climbing fast after she was featured in the paper's
magazine
.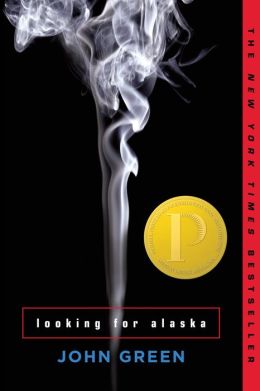 • In the wake of
The Fault in Our Stars
being one of last summer's hit films, studios have been getting in bidding wars for John Green books, or thanking their lucky stars if they've already purchased the rights to one. This summer, Fox and the writers and producers of
Fault
are making an adaptation of Green's
Paper Towns
, due in theaters June 5. Apparently, the writers and producers really like Green's books because
news broke earlier this week
that writers Scott Neustadter and Michael H. Weber are set to pen the adaptation of
Looking for Alaska
at Paramount.
Looking for Alaska
, at its utter simplest, is a tale about a boy who falls for a girl at a boarding school.
I admit I'm not in Green's target audience, but
The Fault in Our Stars was enjoyable
and I've got a copy of
Paper Towns
on my bookshelf. But what excites me most about Green's books is that they are encouraging young adults to read books that don't rely on dystopian sci-fi or some other genre trope without the sappiness of a Nicholas Sparks novel. Don't get me wrong, I like dystopian sci-fi as much as the next guy, but if Green is encouraging teens to read realistic fiction and explore the world around them too, whether through his books or his wildly-popular Vlogbrothers YouTube channel, then I can sincerely applaud that.
• As Netflix continues to grow as a provider of exclusive content like
House of Cards
, the
Daredevil
TV series and the
Virunga
documentary, it was only a matter of time before they would try to add feature films to the list. Earlier this week, the streaming service
acquired the rights
to the film version of Uzodinma Iweala's debut book
Beasts of No Nation
, a tale about a child recruited into a unit of guerrilla soldiers in a West African country. The movie stars Idris Elba and is already garnering Oscar buzz. Now comes word that
major theaters will not screen the movie
as a boycott against Netflix. The ban would hinder an Academy Award-qualifying run for the film.
I don't watch television, but I do subscribe to Netflix. Having said that, I generally prefer watching movies in a cinema (preferably an
ArcLight
). I understand theaters' dislike for anything Netflix and their trepidation toward simultaneous streaming/theater models, but I suspect people will continue to want to stream movies at home on their 120-inch flatscreen and wall-vibrating surround sound and avoid rude moviegoers. However, there is a sense of irony that a film that has reignited the Netflix-theater war is based on a book, a sign both the film and publishing industries are undergoing rapid changes due to the internet.